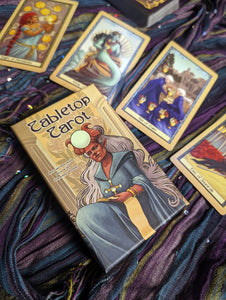 Brandi York Fine Art and Random Geekery
Tabletop Tarot - A Tabletop and Art Nouveau Inspired Tarot Deck
Shipping Information
Current Processing Time: 1-3 business days
All orders are sent with tracking. We offer free tracked shipping for orders over $60 for US-domestic orders only!
Due to filing requirements regarding UK VAT and Australia GST, this shop is no longer shipping to the UK or Australia. We apologize for this change.

If you are from the EU or Australia, please shop with us via our Etsy shop. If there is something here that is not listed there, please contact us and we can arrange a special listing for the item(s).